Saturday, May 24, 2008
I ride the public transport everyday. Well most of the days. To and from the office. And during those almost 1 hour trips, my mind starts to think of the top 10 things I'd like to write about. Usually, I only list down at most 5. Not because i cant think of anything else but because i get distracted with the things going on outside of the van. More often than not, it would be a fast car that would overtake the van I'm riding. I have a thing with fast cars. I like 'em. I want to have one and every time I chance upon one, I imagine myself driving it. From the many things I genetically got from my dad, this would maybe be one of 'em. Fascination with fast cars. And this leads me to the main
topic ---> F1 racing and Lewis Hamilton.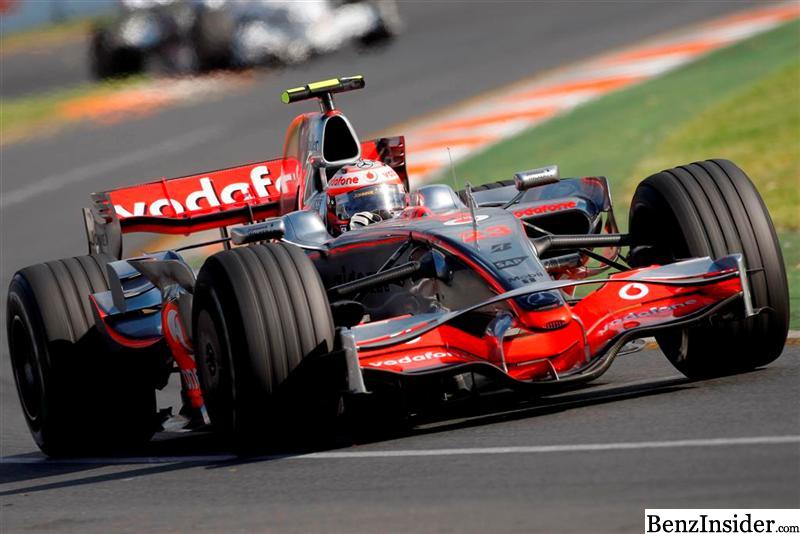 Ive been wanting to write about this topic but i honestly only know so much. I know that Hamilton is one hot babe ;-) and that he drives really fast! And he drives a benz! Yup, Lewis is on my top crush list (ang landi!!) And my having a thing for fast cars lead me to my thing for Hamilton. Not that I want to marry him or something, I just want to bet for someone when watching F1. And that would be Hamilton for me! Even though he lost in most of the races I saw (Turkey, Spain and Malaysia races). The race in Australia, i didn't get to watch, I just saw the awarding ceremony and he actually won 1st.

Well, I think I'll start really getting into this F1 thing. First is to understand how it all works. Project F1.
Posted by misis_pb at 11:20 AM 0 comments  

My Saturday morning started out just fine. Was planning to sleep till 10 or so but woke up 7am. One and a half hour later than my usual day but i think that'll do. An extra 1 and 1/2 hour of rest.

I am having another one of those heavy hearts. The feeling I've been trying to push away for years. Its been going on the whole week. Because of a bad dream I had while in Cebu. Then another bad dream when i got back that I cried while sleeping. Kyan hugged me :-)

But its different this time.

Gusto ko lang makaisa. But no, i lost. I just wanted to teach him something. To prove a point. But i lost. Ayoko lang ng mga nagmamagaling. Pero talo ako... Thanks a lot to an old friend who just wasn't patient enough. But i cannot fully blame him, he doesn't know the whole story behind it.. Oh well... Who am I fighting with anyway? MY own game??



Posted by misis_pb at 10:47 AM 0 comments  

I know i know. I watched the American Idol 2008 Finale with the rest of the world last night. Both the live show and the replay in star world. Not from beginning to end, I was in and out of the room for both shows. Di ako ganun ka-addict! This was the the only American Idol season that I watched from the auditions pa lang. Not religiously but maybe mga 60% of the performances i got to comment (ala judge)!
For last night's show, I was waiting for Jason Castro's performance and when he came out to sing Hallelujah, it confirmed my huge crush on him. Kinilig ako eh. I know Jason castro wont win, my bet actually was David Cook. Archuleta is just too mushy for me. I mean the way he sings. Parang nasal pa! DAvid cook is my Rak-istar! David cook raks! haha!! addict!!
Posted by misis_pb at 10:40 AM 0 comments  

Monday, May 5, 2008
My andrea... her kakikayans sometimes irritates me but at the same time entertains me. here is a picture of her onUPLB griunds last April 26 during Kei's graduation.
My Andres, who never fails to give us those toothless smiles. Who wouldn't go gaga over this look? This was taken 2 weeks ago, while Kyan was playing with him.
And ofcourse my dear Kyan, the very person who makes me smile and makes me cry as well.
Posted by misis_pb at 9:49 AM 0 comments